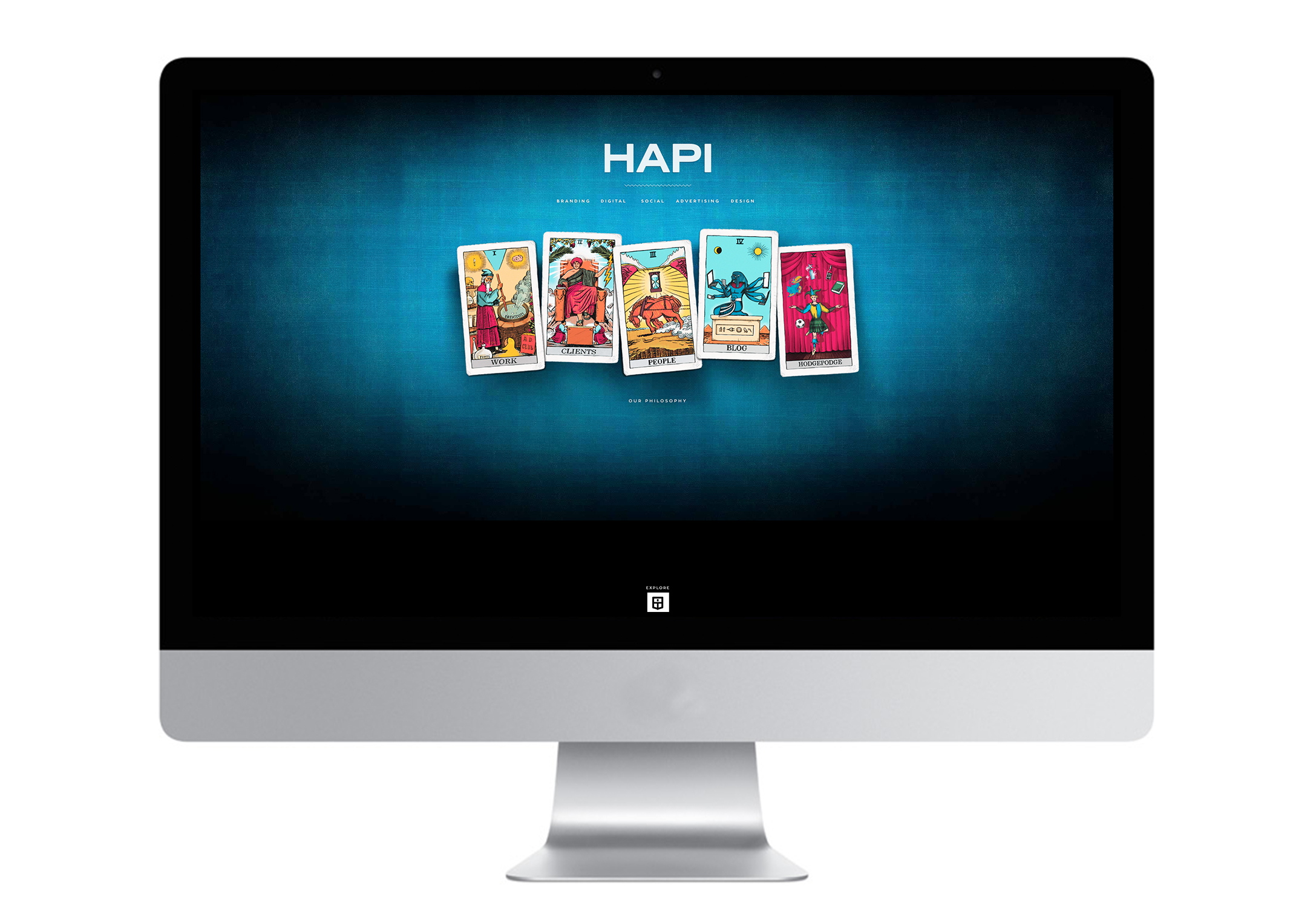 hapi
It is often said that the hardest client
to design for is yourself. While working
at HAPI, this exercise in madness
proved to be true. The tarot cards had
been commissioned by a local artist two
years prior to designing the site.
Having the vision to make them the
functionality of the site, the exercise
began to create a fun unique experience
about HAPI. Once it was agreed upon
to manipulate the color palette to
a HAPI-er tone + have fun with the
unique illustrations, the site came
together + an experience was created.
Conceptualization + design.
Adobe Photoshop + Illustrator
Addy Award · Gold
livehapi.com · cr8@ hapi
"We derive as much joy from
the journey as we do from the
final destination."
— Jason Hackett, Owner